Modern Furniture Contemporary Style
About The Fashion Furniture Store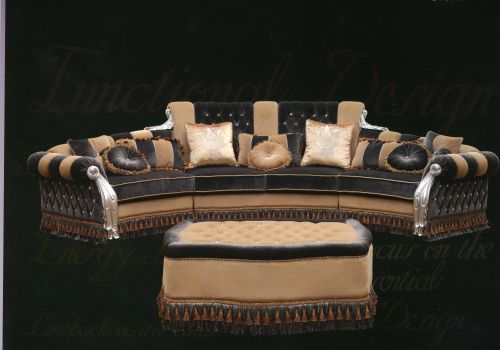 The Fashion Furniture Store is a well-known furniture store across America that sells the latest modern, Italian, and contemporary styles. Most of the furniture from our stores is one-of-a-kind exotic design that costs much less than other trendy furniture stores. Educated consumers end up buying from The Fashion Furniture Store in the end mainly due to underperforming online furniture stores that try to undercut our business. They feature furniture like ours, but lesser in quality, and very limited in stock if in stock at all. Most of the time, the sales people working at these huge stores that sell thousands of furniture pieces know less about furniture than the consumer shopping for it, just by the sheer fact of being overwhelmed.
At The Fashion Furniture Store we run things different. We have our own unique brand of furniture that we import ourselves and keep in stock in our locations. Our educated customer service representatives are there to answer any questions you may have about our furniture and take pride in knowing the many features of functional furniture pieces we carry. The Fashion Furniture Store has a proven track record when it comes to being an honest furniture business. You can be assured that you will get exactly what you order, quality and price-wise.
Most of the furniture on our site is carried by us, and is in stock, however stock may change at any given time so we encourage you to use the shipping estimate module under each product of ours and for the most accurate quote, it is recommended you call our customer service and check with a live representative. Thank you for taking the time to read about The Fashion Furniture Store. We hope to furnish your home only with furniture you dreamed to be in your home.
Our Address
5140 Madison ave
Sacramento Ca 95841
Phone: (916)-285-5457 or 916-712-1111
Fax: 916-993-6791 or (503) 296-2294
To contact us by email, use the Contact Form